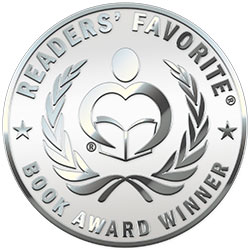 Reviewed by K.C. Finn for Readers' Favorite
Redeem The Knight is a work of fiction in the dark fantasy horror subgenre. It is best suited to the adult reading audience and was penned by author David V. Mammina. This epic fantasy collection brings three novels together in one to tell the whole trilogy of our protagonist Arl Baelin. In a post-apocalyptic world where the New Vatican sends holy knights out to rid the world of dark and dangerous creatures, Arl is a disgraced paladin looking for redemption. As mysteries and challenges are sent his way on his path to heroism, Arl finds himself on the path toward an unspeakable evil that must be stopped at all costs.

Author David V. Mammina presents a superb fantasy epic that readers could fly through in a flash for its easy-to-read style, or really take their time with to get into the detailed lore and background of the dystopian vision he's created. I for one loved the concept of the New Vatican and its many proposed holy acts, which were beautifully juxtaposed against the many creatures and supernatural beings of the new world. There was a great balance of good and evil on both sides, and Arl sits neatly in the middle as a damaged and relatable hero that you cannot help but root for. I felt the close narration really enhanced his emotional journey and the exciting and deadly events sent to test him were well balanced against his growth as a redeemed man. Overall, I would highly recommend Redeem the Knight as a must-read for dark fantasy, horror, and dystopia fans everywhere.