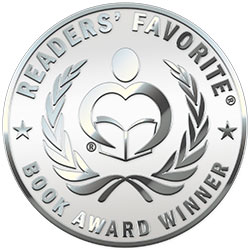 Reviewed by Mamta Madhavan for Readers' Favorite
Reece's Timeless Tales by N. Reece Ho-Sheffield is a collection of thirteen stories that will take children on a fantastical adventure filled with magic, whimsy, and enchantment. Out of the thirteen stories, eleven are original stories and two are adapted ones. Every story is different from each other but they will keep young readers glued to the page till the very end.

Saved by a Poem takes readers to ancient China where they see Prince Cao Zhi being saved from death by a poem he had written to overturn the death sentence passed on him by his brother, Emperor Cao Pi. A Chick Called Dee is about Dee, the brainy chick who wanted to live her life as a hen, understand love, and be loved instead of being eaten as a fried chicken drumstick or a chicken sandwich. Meet Itsy, Bitsy, and Ritsy, the three fish in Sea Reef Talent-Time, a story about their dream to earn recognition in their reef. Red Swans tackles the topic of poaching and how two beautiful swans and three cygnets were helped by Cymbeline, a little girl, from being captured.

All the stories are short and crisp, and the colorful illustrations will make them appealing to young readers. Every story has an interesting message, concept, and idea which makes it the perfect book for parents to use for bedtime tales and for tutors to use in classrooms for storytelling and read-aloud sessions. The glossary at the end of each chapter is a good way to help children learn new words in a fun way and enhance their vocabulary. This book is definitely a must-read and a must-have in personal collections in homes and in school and public libraries to take young readers on a journey of enchantment, laughter, and entertainment with its original and unique stories.