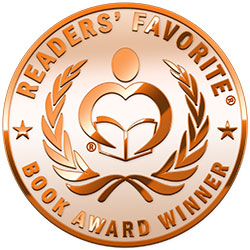 Reviewed by Chris Fischer for Readers' Favorite
Fantastic. Fantastic. Fantastic. How's that for a review? I guess I could leave it at that, but there's so much more to say about author Karen Lynch's book, Relentless, that I won't. The first book in a planned series, Relentless introduces us to seventeen-year-old Sara Grey. Haunted by her father's mysterious death when she was a young child, Sara's convinced that she might be the only one who can uncover what really happened. Hiding a unique gift from her family, as well as the paranormal world she's involved in, Sara begins taking more and more risks, putting both herself and the ones she loves in danger. When she becomes the focus of pursuit for an obsessed vampire, and at the same time comes under the protection of a warrior named Nikolas, she realizes that her life may never be the same again.

I loved this book. LOVED it. No matter that this is billed for young adults, and I am far past that age, Relentless was so well-written, so well-developed and so fun, exciting and suspenseful that I simply could not put it down. I have to give author Karen Lynch mad props for this book. She has written a book that is absolutely un-put-downable. Any reader who enjoys a good paranormal or fantasy type read will love Relentless, young adult or not. I am pleased to highly recommend this book, and I certainly am looking forward to reading the next books in this incredibly promising series as soon as possible.