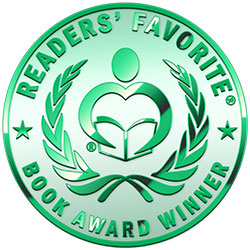 Reviewed by Sefina Hawke for Readers' Favorite
Resort Isle: Detective Frank Dugan Begins by Paul Sekulich is the first book in the Detective Frank Dugan series. This is a book that would appeal most to a mixed audience of young adults and adults who enjoy thrillers and stories about prison islands. Detective Frank Dugan lost his wife and children to ruthless career criminals that murdered them all. This horrible event sets Frank on the path of establishing a prison island, surrounded by sharks, for those who commit capital crimes and second offenders. Resort Isle is a tropical prison island that is supposed to be impossible to escape from, yet when Frank gets sent there, that is exactly what he wants to do. Will Frank manage to escape the prison he built, or will he die in the attempt?

Resort Isle is a very well written book that made me think about whether or not a prison island like Resort Isle would actually be a good idea in reality. While I do not know how it would turn out in reality, the way it turned out in fiction was pretty cool. A good portion of the beginning of the book was focused on the murder of Frank's family and the creation of Resort Isle. My favorite part was when Frank was sentenced to Resort Isle as that was when the thriller element made its first appearance. I really enjoyed reading this book and I hope that future books in the series further explore Frank's interesting talent.