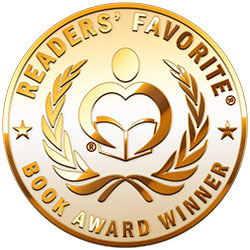 Reviewed by Cheryl Schopen for Readers' Favorite
Have you ever wished you could go back in time? Maybe see what life was like before you were born? Well, in J.H. Walker's Rewrite Redemption, A.J. gets to do just that. However, this ability is not as glamorous as you might think. She has no control over it, and she'll just randomly disappear and end up in the past, sometimes for a few hours and sometimes for a few days. It has happened all her life and she has no idea why; she's also afraid of someone witnessing it, which could drastically and terribly change her life for good. Then along comes Constantine. She can sense that he may be like her. Little does she know that he time travels too. In fact, he rewrote his own timeline, which resulted in tragedy for his family. His time travel privileges have been revoked. He needs her help. She has no idea what she really is and how to control it. She needs his help. They need each other … for more than even they realize.

If I didn't have responsibilities, such as raising a child and earning an income, I would have devoured this book in one sitting. It was absolutely incredible. I loved every second of it. The closer and closer I got to the end, the more and more I repeated to myself, "Please don't end; please don't end." And it wasn't even short. It was over 380 pages, but I was just so hooked that I never wanted the story to end. There are so many wonderful elements to this book. The plot had different science fiction, fantasy, and romance aspects to it, which made it unique and exciting. The characters were completely unforgettable. Not only do you have the lovely A.J. and Constantine, but you also have A.J.'s family and friends, my favorite being Lex, her overprotective, hilarious, well-intentioned best friend. There's also the point of view it is written from. It alternates between A.J. and Constantine's points of view. In my opinion, this can either make or break a book for me, but it definitely worked in this case. I really enjoyed seeing things from both of their perspectives. And the ending! All I can say is "wow!" So, I will leave you with this: Rewrite Redemption is a must-read, and I must get down on my knees and thank the very talented J.H. Walker for writing it. I am impatiently waiting for a sequel, which I will purchase immediately.