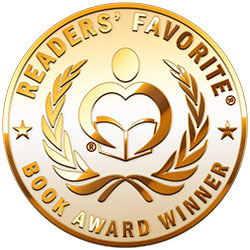 Reviewed by Francine Zane for Readers' Favorite
Rip Tides is the ninth Lei Crime novel by Toby Neal. In the continuing saga of Detective Lei Texeira, the body of surfing champion Makoa Simmons washes ashore, and it is Lei's job to investigate his murder. Meanwhile, her husband, Michael Stevens, struggles to overcome the pain of growing up in a household with an alcoholic parent when his mother reappears in his life.

In listening to the audio book version of Rip Tides, I was lulled into a comforting trance by narrator Sara Malia Hatfield's soothing voice, as if I were listening to the surf in paradise. But even in paradise, bad people lurk in the shadows. Toby Neal does an excellent job of balancing the recreation of Hawaii and the culture there with bringing to light the dark underbelly of human nature that is common around the world. Combining Neal's storytelling skills with Hatfield's melodic vocals, it is easy to get lost in Lei Texeira's world.

One thing I hate about many series is that I cannot step into the middle of the series without feeling as if I have missed out on important details. Not so with Neal's Rip Tides. While it is a part of a series, it stands alone as an exceptional read with just enough backstory to keep the main plot moving forward. I applaud the author's use of local references and laid back style, while still maintaining the suspense and tension necessary to make a good mystery novel stand out from the crowd.