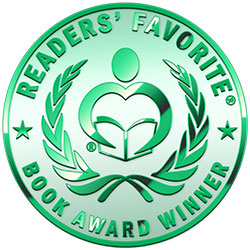 Reviewed by Mamta Madhavan for Readers' Favorite
Rome: Keys to the Ancient City by Patty Civalleri takes readers on a fascinating journey to Rome and beyond the half a dozen places Rome is famous for; the Trevi Fountain, the Colosseum, the Pantheon and other places of interest which are usually thronged by tourists. Though some of the sites have been eroded by time, they have used 3D Virtual Reality in many of the ancient sites around the city so that tourists can easily feel what the Romans experienced. Rome is 2,500 years old, a big city with an even bigger history, and there are hundreds of sites around the city. Let's join the author and other readers to enjoy the dramatic, violent, beautiful, romantic, endearing, and enduring history of this city.

The descriptions of the three eras - Renaissance, Baroque, and Modern - throw light on the soul of Rome, but what makes a trip to Rome memorable is its ancient history. Patty Civalleri takes readers on a marvelous trip through its ancient history and the pictures shared will leave readers awestruck at the old world charm of the city. The Blue Boxes in the book share trivia, factoids, stories, and tales which are great for readers to get quick facts about the locations. The author's words and images will help readers experience Rome, its life-inspiring art, ancient underground sites, museums, notable churches, and other attractions. This book is a good manual for all those who are traveling to Rome and will encourage readers to travel and discover the beauty of Rome and experience its art and culture at close quarters.