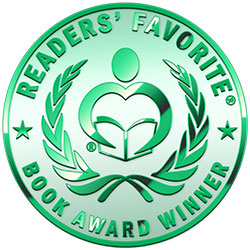 Reviewed by Trudi LoPreto for Readers' Favorite
Rondo (The Landon Saga Book 4) by Tell Cotton is a true Western story. Rondo Landon is well known throughout the West for having a fast gun that killed bad guy Ben Kinrich. However, he has given up his outlaw ways and is now working as a ranch hand in Empty Lake, Texas, he is in love and ready to settle down. When he is approached by several people of the town and asked to become the sheriff and rid the town of the outlaws, he cannot refuse. Ike Nash and his son Tanner are the bad guys. Rondo and his deputy, Ross Stewart, quickly have their troubles laid out when Tanner kills Jeremiah Batch for control of his horses and ranch. More trouble arrives when Virgil rides into town and tells Rondo he is only there to kill him.

Tell Cotton has continued the Landon Saga that started with Confessions of a Gunfighter and the story has gotten better and better. I was drawn in from the very first paragraph and couldn't stop reading until I reached the very last word. Rondo will have you sitting on the porch of the jailhouse with old friends, sharing in all of the action. Tell Cotton tells the story with accurate facts, wonderful characters and a plot that will keep you reading long into the night. Rondo is a must-read Western genre book. Tell Cotton has a bright future as a Western storyteller and I can hardly wait for book five of the saga.