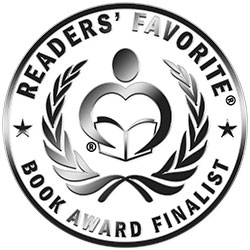 Reviewed by Kim Anisi for Readers' Favorite
The Lost Clan is a new paranormal series by Olivia Wildenstein and begins with Rose Petal Graves. It is aimed at young adults, but can basically be read by anybody who likes well written paranormal stories. Catori, the female protagonist of the novel, has left home to study in a more exciting place. However, after the sudden, unexpected death of her mother, she has to return home to attend the funeral and take care of things. Her family runs the local undertaking business, so her mom is stored in their basement. The examiner ruled her death natural, but Catori immediately sees and feels that something is not quite right. Why is there a coffin filled with nothing but rose petals in their basement? Where is the body or the bone dust? And who are those strange, extremely gorgeous people who suddenly turned up in peaceful little Rowan? Soon, Catori finds a book in which she learns more about her ancestry - and it involves beings that rest in coffins with rose petals. It seems like someone is waking them up. And each time one rises, another being has to die.

I found the idea behind Rose Petal Graves by Olivia Wildenstein quite fascinating. It was an interesting mix of native legends and stories with some well known supernatural plot ideas. I enjoyed getting to know the various characters, and I felt the story had a great balance between drama, some comedy, fantasy, adventure and fairy tale. And I am a sucker for books in which old books hold (some of) the answers the heroes need to find out what is happening to them and why. The book also had a satisfying length for a book in a series. Often the first volumes are so flimsy that you don't hold out much hope for the following books, but this one is appropriate (at least to me). Of course, with entertaining books you always wish they were longer, but fans of volume 1 can look forward to the rest of the series.