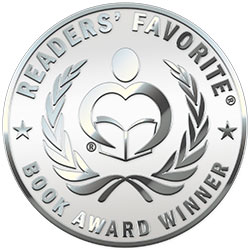 Reviewed by Maria Victoria Beltran for Readers' Favorite
Christopher Madsen did not imagine that he would write a book but circumstances find him as the new owner of a sailboat that has seen glorious days and this will change his life in a way that he never imagined. Rowdy is the story of a sailboat juxtaposed with that of its original owner, Colonel Holland Sackett Duell, who fought in World War I as a major with the 306th Field Artillery, 77th Division, and was awarded the Distinguished Service Medal, the Croix de Guerre, and the Distinguished Service Cross for extraordinary heroism in combat.

A distinguished personality, Colonel Holland Sackett Duell married Mabel Halliwell, daughter to one of the richest men in New York. The opulent lifestyle they enjoyed in their 20,000 square foot mansion Ardenwold exploded in 1924 when it was revealed that for the past six years a secret love affair had been thriving between Holland and Mabel's first cousin Emilie Brown. A week after his divorce Holland and Emilie married, and remained deeply in love until his death in 1942. A distinguished sailor, Holland Sackett Duell owned Rowdy for more than two decades. This is their story.

Rowdy by Christopher Madsen is a creative non-fiction story that started with the author acquiring a sailboat of the same name, originally owned by American lawyer, US Army officer and New York politician Holland Sackett Duell. This acquisition ignited a quest to find out everything about the 1916 NYYC yacht Rowdy and its previous owner. Well researched and very informative, this book is a work that spanned many years and it shows in the final product. Both subjects certainly have compelling stories to tell and it is interesting to note that in the author's process of rehabilitating Rowdy, Holland Sackett Duell seems to come back to life through this book as well. Thanks go to the author and the cooperation of Duell's numerous relatives, especially his 93-year-old daughter Hanny, who, at the time of the book's writing, was his only surviving child. This is a gem of a book!