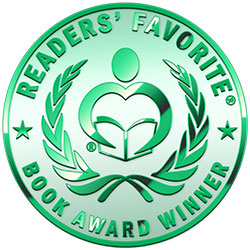 Reviewed by Emily-Jane Hills Orford for Readers' Favorite
With prestige, money and power, there also comes responsibility. Being born into nobility is no guarantee that one will always be loved and admired, let alone trusted. All of these things must be earned. And, for the one born to be king, this is an even more onerous undertaking, as there are always those of almost equal power who will try to destroy whatever good, honorable deed the would-be king tries to undertake.

Prince Valdemar, grandson of Queen Marguerite and heir to the throne of Brevalia, has just returned from studies abroad and is preparing to take up more responsibilities as he readies himself to lead his country. Somewhat sheltered from the real world, a chance encounter with a very opinionated young woman, Anika, enlightens his views of those he must serve and those who threaten to take it all away from him. A bond develops between the two, but it can't progress further than that because, although Anika's mother is a titled 'Lady', her father has no title and therefore neither does she. Powerful forces threaten the two young people, tearing them apart and threatening the royal house itself. But, is there evil within the royal circle? Or is someone as low as the local drunk responsible for the terrible events that threaten all of the people of Brevalia, not just the two young people who gradually fall in love.

This reads like a classic fairy tale. Not quite the Cinderella plot, as Anika is certainly not abused or bullied in her home life, Melody Delgado's romance novel, Royally Entitled, has all the makings of a happily-ever-after story. The characters are either likeable, or at least believable, as in the case of the not-so-nice snobs like Lady Winifred, who vies for the Prince's affections only because she wants to be Queen and boss everyone around. The conflicting emotions of love, hate, greed, and compassion swirl around this very progressive plot as the story quickly escalates into an unexpected climax. The reader is kept in a state of suspense right to the very end. An enchanting story.