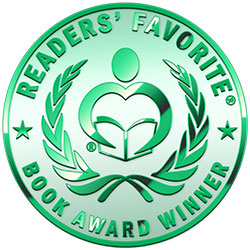 Reviewed by Anne-Marie Reynolds for Readers' Favorite
Runaways by Rachel Sawden is a wonderful story of romance, travel, and adventure. Harper Rodrigues has her life planned. Well, the next five years anyway. The darkness is behind her as she is learning to accept her sister's death and then it all falls apart. She loses her job, her apartment and her boyfriend in one day. Her best friends are off on a five-month trip across Asia and Oceania and Harper makes a spur-of-the-minute decision to join them. She always dreamed of being a professional photographer; this trip could be the chance of a lifetime. With her boyfriend having a change of heart, Harper sets off on her travels, not expecting to meet the real man of her dreams in Goa. Can she stay true to Adam or is she about to fling caution and sense to the wind and follow her heart?

What a lovely story Runaways by Rachel Sawden is. It's a real voyage of discovery story, one that will pull at your heartstrings, leave you gasping for breath and laughing out loud. I was caught on page one and didn't put the book down until I was done traveling with the girls. This is a fabulous story of travel, romance, and true friendship, touching on the subject of how to cope after the loss of a friend or loved one. It's well written and runs smoothly in a steady plot with fantastic characters that you end up feeling like you know personally. It will definitely make you want to travel and experience the world but, if that's not possible, then join Harper and her friends on their travels. I thoroughly enjoyed this. Highly recommended for anyone who loves feel-good stories with plenty of oomph!