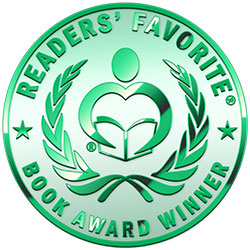 Reviewed by Barbara Fanson for Readers' Favorite
Saint Tamika and Josh: My Journey Home features Saint Tamika and Josh in a short story of life after death, which comforts and convinces us that there is nothing to fear. The series of books was created with children in mind, but parents will find them interesting, too. Author Bidenia Hudson describes the journey after death, reassuring us that there is room for everyone in the vast, well-lit God's Holy City. Her inspiring words are comforting, descriptive, and provide consolation to those who may be experiencing a loss or people who just want to know more of life beyond. Saint Tamika and Josh: My Journey Home provides a deeper understanding and thought-provoking perspectives that many will find interesting. What do you think you will experience? I think the only thing I will take on my next journey are the memories of the wonderful people I have met, the exciting adventures I have had, and the many blessings I have felt.

Saint Tamika and Josh: My Journey Home may be especially helpful after losing a family member or pet to help children and their parents understand the journey beyond their earthly existence. Author Bidenia Hudson paints a beautiful picture with words and provides comforting thoughts about the continuing journey. Children and their parents may choose to read this book together and to share their thoughts on the topic. This book is a thought-provoking interpretation that will introduce discussion and opinions amongst family members and friends. But, it's not just for children; adults too will find the book interesting and intriguing. Visual branding specialist Lauren Varlack provides pencil crayon illustrations to help visualize the story. What is your interpretation?