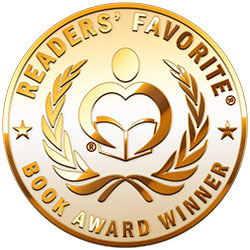 Reviewed by Michael Gardner for Readers' Favorite
Samantha A. Cole is a writer after my own heart. Scattered Moments In Time brings together a collection of short stories and novellas that can only be described as diverse in subject, but all arguably fit within the scope of contemporary fiction. They shift from heart-warming to heartbreaking in a few pages, from uplifting to soulful in the next. The title sums up the collection well as each story gives us a poignant snapshot of different moments in time at different stages of life from many different points of view... young, old, even that of a dog. It's particularly refreshing to read a collection that isn't bound together by a 'theme' other than that the stories are all written by the same author. It gives each story much greater authenticity, a feeling that they're written from the heart rather than written to fit a brief.

Overall, I wouldn't say Scattered Moments In Time has a weak link, which can be the case in collections with such diversity. I suspect every reader will pick their favorite stories though. For me, I particularly enjoyed The Lost Man which gives us a stream of consciousness story with barely any dialogue that is engaging from the first word to the last. Likewise, I Am, the only verse in the collection, proves you don't need a lot of words to tell a powerful story, even in generalized terms. If you haven't read anything by Samantha A. Cole, this collection is the ideal introduction to her scope and style. It's a polished, smooth, and satisfying read.