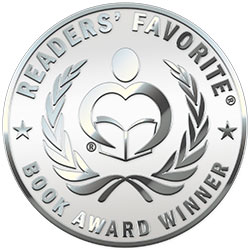 Reviewed by Lit Amri for Readers' Favorite
John Patrick Kennedy's The Descended series continues with Book 2, Scorn of Angels. Nyx, Queen of Hell, lies broken and continually tormented in a box at the bottom of the Lake of Fire, put there by her lover, Tribunal, the Son of God. Nyx's daughter has been slaughtered, and her companions were captured and are being tortured. Lucifer has taken over Hell and is ruling it with an iron fist. On Earth, Arcana, Angel of Heaven, has arrived a thousand years too late and is seeking answers.

The conflict between Heaven and Hell continues. Having read the first book, Plague of Angels, I'm keen to follow the story of Nyx and the Descended once again. Nyx never fails to fascinate me, as she is neither good nor evil. Her actions and decisions stand as a reminder of how complex she is. Tribunal is continuing his quest to destroy humanity with the aid of Lucifer and the Descended Angels.

Myth and religious elements are interwoven through Kennedy's dark fantasy world. As this is a second installment, readers might want to read Book 1 to familiarize themselves with the world that Kennedy has created. It is important that the story is appreciated based on creativity and vigor of the writing, and is not to be taken literally as some sort of blasphemy. That said, readers who are sensitive to stories with warped religious themes might be offended with The Descended series. For others, the dark, original storyline, along with complex character development, will make Scorn of Angels a fascinating read.