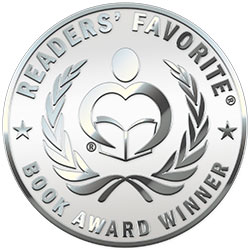 Reviewed by Tammy Ruggles for Readers' Favorite
Screaming for Pleasure: How Horror Makes You Happy and Healthy by S.A. Bradley is an intriguing look at horror culture. This author pulls together information that we all may have felt or sensed but never analyzed: centered on the idea that horror is beneficial to us. Horror comes in many forms, from the made-up stories about mummies and werewolves to the real-life horror of a serial killer named Ted Bundy. But why do we love to be scared by horror movies and books? Why are we captivated by it as much as we are repulsed? This is what Bradley addresses in his book. He gives inside information about horror, both classic and current, from horror masters like John Carpenter, Hitchcock, and others. You'll go deep-diving into female horror directors and their work and new leaders in horror that you can follow. There's also plenty of film history, film lists, and discussion-starters.

Screaming for Pleasure goes beyond lists and synopses: it delves into the psychology of horror and how it helps us wrestle with our deepest fear, the ultimate unknown of death. As a horror writer myself, I especially appreciate the author's favorable treatment of horror and how he explains that horror can be a catharsis for other things in our psyche and our lives. Yes, according to Bradley, horror can be good for you! Gory nursery rhymes can, believe it or not, help children deal with unnamed fear and uncertainty. Horror changes with the times, and Bradley gives excellent examples. It's a fun trip down memory lane when you read familiar titles like "The Birds," "Jaws," and all the rest. Maybe you're not a horror fan, or perhaps you know it well and appreciate its place in literature, film, pop culture, and human psychology. Whatever your level of appreciation, Screaming for Pleasure: How Horror Makes You Happy and Healthy by S.A. Bradley offers a comprehensive guide to what makes horror likable and useful in our society.