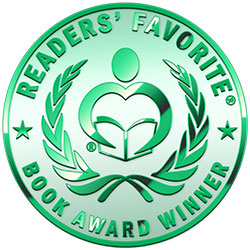 Reviewed by Faridah Nassozi for Readers' Favorite
Scrooge and Marley by Karl F. Hollenbach is a follow-up story to Charles Dickens' novel, A Christmas Carol. The book builds on the story of Ebenezer Scrooge who had made amends for his mean-spirited ways after an encounter with the ghost of his dead business partner, Marley. Scrooge had spent the last 12 months of his life a very happy man; he had completely changed his attitude towards people and life in general and everyone was happy to be around him. Then on Christmas Eve, he returned home to find Marley's ghost in his fireplace. Through Scrooge's recent good deed, Marley was having a much more pleasant time, having crossed from darkness to the shadows, but he needed Scrooge's help to make the final transformation from the shadows to the light. He presented a number of tasks to Scrooge through which he would help Marley make amends for his past mistakes. Marley's last request was the strangest and most illogical of all his requests, but it also turned out to the most life changing for the two men.

Scrooge and Marley by Karl F. Hollenbach is a very compelling story about life, family, business ethics, making amends, and reincarnation. The story keeps you completely engrossed as you discover the ghost's end game and how it will affect the living. The story has a perfect mix of drama and intrigue and enough bizarre events to keep you glued to the pages until the very end. By creating a continuation of a story written by such a great author, Karl F. Hollenbach took a very big chance at attempting to step into the very big shoes of the great Charles Dickens, but he pulled the story off so perfectly and I think Charles Dickens would have been proud.