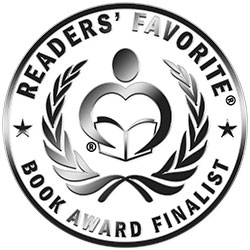 Reviewed by Susan Sewell for Readers' Favorite
A young woman's past and present coincide in the fascinating mystery novel, Secret Storm by Edith Lee Chestnut. Callie lost her mother in a horrible accident when she was three years old. Despite her motherless state, Callie leads a typical life consisting of her family and close friend, Andy. When she is thirteen, two life-changing things happen. Callie learns the details surrounding the discovery of her mother's body, and Devin, a dark and mysterious high school senior, comes to town. A couple of years later, Andy moves to another town, leaving her to finish high school alone. Despite Andy's warnings against him, Callie starts spending time with Devin. Right before she leaves for college, Andy's concerns prove to be correct, and a shocking incident involving Devin shatters Callie's life. Even though her great-grandmother, aunt, and father are there for her, Callie can't bring herself to face Andy with what happened. What will he say? Will Andy look at her the same way?

Traveling through a woman's life from her childhood, Secret Storm by Edith Lee Chestnut is a suspenseful and intriguing mystery novel. With a captivating storyline, engaging characters, and an unexpected twist, the story is fascinating from the very start. Beginning with the introduction to Callie, her family, and Andy, the story's pace slowly builds to a shocking conclusion. Even though Callie experiences trauma and hardships, she pulls herself up by the bootstraps and continues living. Well-written, it is an extraordinary and sensational tale that is unforgettable. Finishing on an unexpected and dramatic note, it is a stunning story that will thrill everyone who enjoys suspense novels with extraordinary characters.