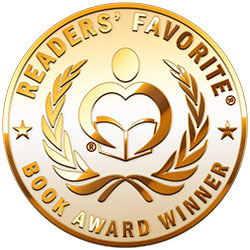 Reviewed by Alex Ndirangu for Readers' Favorite
We have a tendency to flee our unpleasant past in pursuit of a better present and future. But what if your dreadful past caught up with you and the only option was to confront it head-on? Shadow of the Gypsy by Shelly Frome leads us through a unique mash-up mystery narrative about a man's journey as he tries to make sense of his haunting past and live in the present. Josh, then a young man, sees Zharko, an Eastern European mafia figure, kill a man. In order to keep Zharko from finding him, his mother enrolls him in a boarding school and gives him a new name. He spends most of his youth there. Josh later moves to a small town where only his mother and his childhood sweetheart are aware of his presence. Josh's hopes for a normal, peaceful life are dashed when he discovers that Zharko, the gypsy, has been recently stalking him. Zharko wants to involve Josh in a sinister plot that will put both his life and the lives of those closest to him in danger.

The classic plot of Shadow of the Gypsy explores the depths of human psychology to show the lengths to which individuals will go to maintain their sense of well-being. I was interested in seeing how Josh would avoid the strong forces that posed a threat to his world. I found the plot to be character-driven because the characters engineered the plot development. None of the characters made dull or insignificant plot contributions; instead, they all engaged in the narrative, giving it a lively feel. I believe that a work of art should strive to evoke mental images in the reader's mind. Shelly Frome accomplished this admirably by extensively using figurative language, which transformed ordinary descriptions into evocative events and increased the emotional significance of the narrative. The language used was simple to understand and appealing to me. This stems from the author's love of language and their love affair with words. The dialogue between and among the various characters breathed life into the story and placed the events in their immediate context. Shelly used these dialogues to highlight events without deviating from the plot. Based on how suspensefully the first installment ended, I'm hoping for a sequel as intriguing as this one.