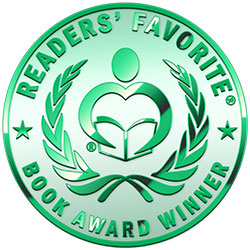 Reviewed by Jessica Barbosa for Readers' Favorite
Patricia Leavy's Shooting Stars centers around the love story of Tess and Jack. Tess Lee is a famous novelist who has won a slew of awards and has donated millions to public libraries and raised tens of millions more. One fateful night, she meets a man named Jack, who intervenes on her behalf when a stranger becomes too persistent in flirting with her. Jack Miller joined the military out of high school; Special Forces. Now he is a federal agent with the bureau, working in counterterrorism. His life changes when he meets Tess on that fateful night. Two seemingly different people brought together by happenstance, forming a bond that could last lifetimes. Like a puzzle, their broken pieces fit together. Join these two and their amazing friends as they embark on the journey of love, life, and the complications of their past and how it affects their present and future.

Shooting Stars is a story of trauma, healing, friendship, and love with a nice serving of domesticity to soothe the heart. Each of our characters goes through their own struggles and does their best to overcome their past. Patricia Leavy has managed to weave a love story that naturally develops and grips the heart. Love changes people to be a better version of themselves; it is protective, gentle, and can come in many forms: friendship or romance. The story unfolds in a gripping manner: Jack and Tess' story starts sweetly and they each fall deeper for the other as days pass but both cannot escape their pasts completely. They help each other, support each other, and their friends are there for them too. These two are the main center points of the story and they have a beautiful relationship. Jack and Tess fit together in a way that most people envy but they have their struggles too and the story showcases their struggles as challenges that make their bonds with each other and the people around them stronger. Overall, Shooting Stars is a sweet story with lessons of love and healing that will reach the hearts of its readers.