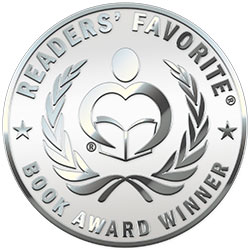 Reviewed by Peggy Jo Wipf for Readers' Favorite
What began as a short spy story for S.P. O'Farrell's niece is now an award-winning series that rivals a modern-day Nancy Drew. Simone LaFray and the Red Wolves of London find our junior spy, Simone, taking a new case to rescue another junior spy, Claire, who has gone missing. Going to a prestigious school in London allowed her to investigate the kidnapping and attend the opening of her family's new store. She is reluctant when the notorious Red Wolves ask her to join their mission until she discovers Claire was a part of their crusade. Keeping her friendships and family life separate becomes difficult when they are threatened because of the job she must do to find Claire and a dangerous key.

Grade school students will love the suspense, school drama, and cultural differences in Simone LaFray and the Red Wolves of London. S.P. O'Farrell continues Simone's career as a junior spy after she identifies a criminal. Children will enjoy living through Simone's character as she struggles with confidence and attention from her fellow students. Her fame brings a following of impressionable students as well as bullies. This story is well-written with a plot that moves between school life and dangerous steps to find the missing agent. I found this story captivating as the author blends adventure, humor, and doubt into the mission. Simone is an endearing character that will live on in the hearts of her audience. I am looking forward to her next set of adventures. I highly recommend this book to those who enjoy mystery and adventure at a student level.