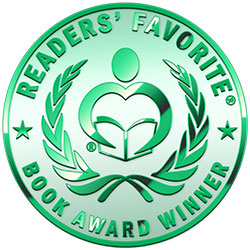 Reviewed by Saifunnissa Hassam for Readers' Favorite
Alan Priest's SkyWorld Saga: Foundation is an exciting futuristic science fiction and adventure novel. Ben Dawson is an inventor and the founder of Sky City, an independent city in the skies with no geographical limits. Sky City looks like a pyramid with several vertical levels and hundreds of Skyboats on each horizontal level. Ben's entire family is involved in the design, building, and maintenance of Sky City, combining multiple talents and skills, including shipbuilding, aerodynamics, aeronautics, and robotics. Skyboats and Sky City become the target of a takeover by the Department of Space. Ben is threatened with charges of "crimes against humanity" if he refuses to comply. He comes up with a plan to save his vision of creating more Sky Cities. His team consists of Paige, his wife; his children Jason, Angie, and Alana; Ryan, an incredibly creative architect, and engineer; Jesse, a security expert; and Daniel, Ben's longtime mentor and legal counselor. Four team members head to the moon on an exploratory mining mission. Ben faces relentless pressure from DOS to give up Sky City's independence.

I thoroughly enjoyed reading Alan Priest's SkyWorld Saga: Foundation for its incredible characters and highly imaginative futuristic worldbuilding. I became immersed in the story from the outset. I liked the character development in the novel, through backstories, and particularly through the characters' thinking and actions. Ben Dawson and his team are faced with perilous situations on Earth and in space. They have to be able to think on their feet and act fast. I loved how the team meets incredible difficulties with ingenious solutions. The novel gained great depth through the details of the underlying technology on Earth, in the sky, and in space. I felt those well-crafted details made the characters more vivid, illustrating their different talents and skills and their teamwork. I liked how personal relationships and family love emerge as the story unfolds. I found the story thought-provoking, as ethical questions arise about the rights and freedoms of individuals vs. the government. Intrigue, suspense, and action continue to the end as Ben Dawson fights for his vision of Earth's survival, and an individual's right to pursue his/her dream. This is a terrific futuristic sci-fi tale with strong characters and relevant themes!