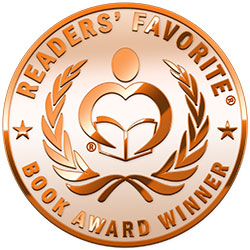 Reviewed by Jose Cornelio for Readers' Favorite
Slender Notions by Nicholas Antonopoulos is a unique, emotionally intense narrative. The protagonist is Leo, an indifferent and bored twenty-three-year-old man stuck in a small town in Massachusetts. He is a victim of opioid addiction, which brings his life to a standstill. His addiction numbs him, makes him indecisive even when overtaken by the urge to go out and roam in the woods. There is also Cole, a divorced, unhappy Bostonian of middle age. He suffers from regret and experiences spells of rage. In a moment when he is really low, he makes a surprising discovery when he wakes up laughing in the morning. His life might have some direction and purpose after all, and that purpose is in infecting the entire city with joyous laughter. At a poetry reading, Leo and Cole launch what they call the 'laughter challenge' in an effort to create unity. They become popular and are challenged to face their personal struggles.

This is a captivating story that stands out in its originality. The first-person voice pulls the reader into the conscious minds of the characters, inhabited by wild thoughts at times. The lethargy they experience, the depression that tugs at the edges of their hearts, and the overpowering thought of living a meaningless life are conveyed through streams of consciousness and the visible effects of the mental struggles the characters face. Slender Notions tells the story of two misfits with strong psychological issues and the path they take toward liberation. The humor is biting, the imagery very strong, and the narrative voice gripping. The power of shared laughter is beautifully captured and the humanity of the characters is deeply explored in the narrative. Readers are pulled into the inner world of deeply troubled characters and, as they navigate that world, they find echoes of their own broken humanity. It is a hypnotic and hugely entertaining story by Nicholas Antonopoulos.