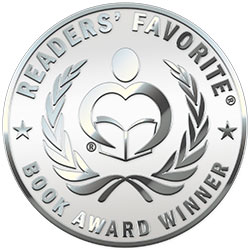 Reviewed by Louanne Piccolo for Readers' Favorite
Smoke in Her Eyes by Anna Belfrage is a book about love and loss through the centuries. Six months ago, Helle Madsen met the man of her dreams, Jason Morris. Her soul recognized him immediately as being the man she had loved and lost many lives ago. Reincarnated over and over in an attempt to find Helle, Jason is determined never to lose her again. Helle and Jason plan to marry and live a simple life in each other's company. However, Sam Woolfe, a man from their past set on revenge, has followed them through time and has his own plans: to kill Jason and to make Helle his own. Will Sam succeed or will the love Helle and Jason have for each other help them triumph over evil?

A fast-paced and thrilling tale, Smoke in Her Eyes unfolds rapidly, pulling the reader into an epic story of lives past and present. This action-packed novel, using the unique element of reincarnation, plays on the conventional story line of a love triangle. Readers catch glimpses of the hero, heroine and villain's former lives through cleverly crafted scenes of yesteryear woven into present dialogue. Jason and Helle are likeable and spirited; Sam is the quintessential villain – devious and unsettling. Together, they perform a dance of love, hate and revenge perfected through the ages. Anna Belfrage's book is a powerful page-turner with its element of unrequited love and nostalgia. Fans of The Time Traveller's Wife by Audrey Niffenegger will enjoy this suspenseful, time-transcending romance novel.