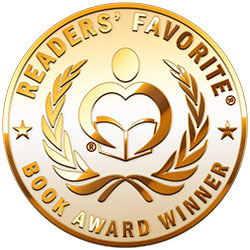 Reviewed by Liz Konkel for Readers' Favorite
Sol Invictus by Ben Gartner is the second book in the Eye of Ra series. Siblings Sarah and John made a shocking discovery when their curiosity led them on an adventure back in time to ancient Egypt. They made new friends and fought against a dangerous time traveler to find their way back home. The siblings thought their time travel days were behind them now that they were safe and sound at home. They never thought they'd venture into the past again until a trip to the museum sends them back in time to ancient Rome. Now the siblings have an all-new quest they'll have to complete if they're going to get back home again. To do so, they need to unite Constantius and Crocus while staying a step ahead of an enemy with the help of new allies.

Similar to the first book, Ben Gartner kicks off the story by setting up a deep connection to history before they venture into the past. The catalyst for their next journey starts with a trip to the museum and just as the siblings are goofing off with history, they suddenly get a trip back in time. The story is structured as an individual adventure within a larger plotline that is about the siblings' destiny and the journey they face. Ben Gartner has a gift for capturing details of the past and weaving a story that brings the adventure out of history. This series creates a love of history and learning with the wonder and excitement that the siblings find when they travel back in time. Sol Invictus focuses on the story of Crocus and delves into the heart of Roman history with Sarah and John surrounded by the culture and the attitudes of the time period. The title of Sol Invictus has an important meaning within the story. Sol Invictus blends adventure, history, and discovery through the adventure of two siblings as they get an up-close lesson in ancient Rome.