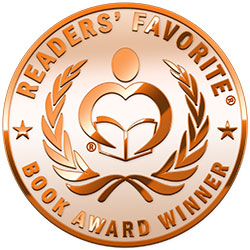 Reviewed by K.C. Finn for Readers' Favorite
Solstice Shadows: A VanOps Thriller is a work of adventurous and dynamic fiction penned by author Avanti Centrae. Continuing the VanOps series with another Tomb Raider style thriller, this new work combines an artifact from the time of Moses with the modern struggle of international relations and complex espionage. The threat is that of a U.S. invasion by Russia, which leaves our heroine Maddy Marshall and her intrepid VanOps team to track down the lost artifact and unlock its secrets, all whilst keeping it out of the hands of many different international interests who have their own dark plans for it. With assassins on their trail and a star chart to decipher, it is the beginning of a truly wild ride.

Fans of complex and highly detailed espionage and action thrillers are certain to dive right into this mixture between Indiana Jones and Dan Brown. Author Avanti Centrae pays close attention to the personal development of central character Maddy, whose physical expertise, royal connections and quick wits make her an interesting and capable hero for the tale. The remaining cast of the VanOps team gets more time to shine and develop as individuals as the plot progresses, bringing a more holistic team spirit to the missions and struggles they undergo. The action itself is superbly well described, and the novel makes excellent use of dialogue and true espionage techniques to unveil its plot without simply telling the audience. Overall Solstice Shadows is an intelligent action thriller that encourages readers to think for themselves and come along for the ride.