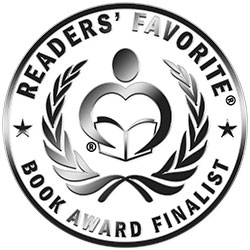 Reviewed by Lit Amri for Readers' Favorite
"It had all started with my blood and this necklace, and now I would end it." In Something New by Andrea Murray, 17-year-old Miriam 'Ria' Gabriel receives a pendant from a mysterious old woman at an estate sale. From that point on, her normal, orderly and studious life changes. Strange things start to happen; her old music box starts working again and the family dog, Cain, seems to be agitated with her. Worst, Ria dreams about a girl with haunting blue eyes and a painful past, begging to be set free. But is the girl truly a tormented, lost soul? As Ria gradually loses control, her health and grades suffer, and her relationships with her best friend and her family are affected. What will she do?

Andrea Murray's Something New is highly engaging from start to finish. The prose and characterization are solid. Ria is easy to root for as her strange predicament begins from the moment the mysterious pendant is clasped around her neck. Her confusion, fear, and anger easily resonate through the pages. The teen's determination to take back control of her life and solve the problem herself is admirable although unwise and dangerous. Luckily, she literally comes to her senses and accepts help from her friend Rachel and big brother Jake. The messages of family, trust, friendship, bravery, persistence, and faith are deftly incorporated and readers can easily identify with these. Even though there's no obvious hint, the epilogue shows that the story could continue. This a great paranormal tale from Murray and I look forward to reading more of her work in this genre.