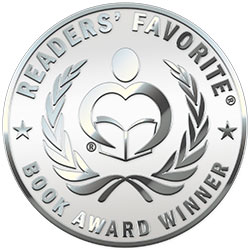 Reviewed by Miche Arendse for Readers' Favorite
Song of the Moon: Artemis Lupine Series Book 1 by Catherine Banks follows Artemis, a young girl who has always been an outcast in her hometown. She has no friends except for her best friend Bret. Bret is about to leave for college and so to spend their last week together, Artemis's father takes them on a trip. It was meant to be a fun time; however, things quickly go south when news of massacres occurring all over the world makes them head back home, fearing for their lives. In the midst of chaos, Artemis encounters the stranger from her dreams and discovers her father has been keeping more secrets from her than she would have ever guessed.

Song of the Moon by Catherine Banks is definitely my type of book. Filled with hot werewolves, vampires, and all measures of supernatural beings, you can't help but enjoy this book. I thoroughly enjoyed the story, even with its unique take on werewolves. The story was good and this book was very well written, although Artemis could have done with some serious boundaries with those boys. Other than that, I found the characters to be quite entertaining with their quirky personalities and overall weirdness. Artemis made for a good female lead and certainly had some strong character development moments later in the book. I must say Koda and Max ended up being my favorite characters. Overall, this was a great book and I would highly recommend it to any supernatural genre fans.