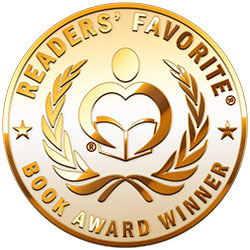 Reviewed by Tammy Ruggles for Readers' Favorite
Soulwork: Connecting with the Universe and your Spiritual Path to Find your True Purpose in Life, by Elizabeth Radcliffe, is an inspiring and informative self-help book to assist you in developing your spiritual well-being and maximizing your potential. Religion and science often clash on what reality is. Is it something that takes faith to understand or sheer facts? The author thinks the truth is something of both. Most people feel the need to question their existence--who are we, where do we come from, where are we going? For those who believe in the spiritual side of things (or even if you don't), this author can help guide you to a deeper understanding of yourself and the world around you through a process she calls Soulwork.

Just like a doctor or therapist asks patients and clients to do exercises and work at home to improve themselves, Radcliffe asks readers to be open-minded and engage in thought patterns that can benefit their mind, body, and especially the soul. The head/heart connection is accurate, and most people would like to have them in a closer relationship. Yes, spiritual wellbeing can be improved upon, and I like how the author explains more. She shows you how with examples, exercises, and prompts for deeper examination. If you've ever felt the need to be more at one with yourself and the spiritual realm or dig deeper into who you are as a person, this guide may be a great and powerful tool. I also like that Radcliffe doesn't ask you to give up your own established beliefs, if you have them, to learn from her book. Some terms may sound new to you: unseen spirit guides, the Universe, energy, Beginner's Mind, Tai Chi fist, Emotional Release, to name a few.

This spiritual journey uses Soulwork to heal old soul wounds and allows your gifts to shine. Soulwork will help remove the barriers that you may have erected. Once these barriers are gone, you can live a fuller life. You'll read how music affects your soul, how your energy is like the sun, and how guardian angels work in your life. My favorite concept is to recognize and embrace "love yous in disguise," which means caring gestures that you may label as a potential negative, like lecturing by parents. And the opposite, "love mes in disguise," which are the times you may act out negatively but are seeking love and validation underneath. You may or may not agree with every point in the book, and the author doesn't ask you to. For a fresh perspective on your soul and how to have a stronger relationship with the Universe, consider diving into Soulwork: Connecting with the Universe and your Spiritual Path to Find your True Purpose in Life by Elizabeth Radcliffe.