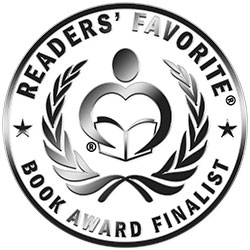 Reviewed by Divine Zape for Readers' Favorite
SoWest: So Deadly is the sixth short story anthology from the Crime Desert Sleuths, a sizzling collection of stories that are a sumptuous treat for fans of crime stories and mystery. In this collection readers are introduced to diversity and the very beauty of the art of the short story. Some of the stories, like The Short Happy Life of Francine M by Katherine Atwell Herbert, are brutally real and executed to a satisfying end. Then there is The Dancer on the Mesa by Mary Ball, which comes across as an exotic treat. Readers get a mix of everything in this collection, from gruesome crimes and stabbings-in-the-back, to intrigue, to biting suspense, and everything in between. Most of the characters are compelling and susceptible to keep the reader interested in the stories. The variations in setting add color to the exciting stories.

SoWest: So Deadly showcases some of the best talent in the short story category. This collection was a treasure for me and it will be very entertaining for any reader who wants a quick, breezy read. I found myself reading a story from the collection while on the bus, going to work, or while waiting between one activity and the next big thing. If you're looking for a gripping story or quick entertainment, then you have many options to choose from with this collection. The writing is impeccable and well-edited. You are immersed in a world with a lot of surprises, well thought out plots, and great conflict. I won't hesitate in recommending this priceless collection. It is enjoyable, exciting, and satisfying.