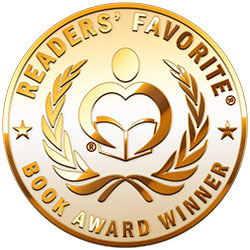 Reviewed by Jack Magnus for Readers' Favorite
Special Attraction (Book Three of The Coursodon Dimension Series) is a paranormal, contemporary fantasy written by M.L. Ryan. Hailey is a shape-shifter whose boyfriend, Alex, is a prince from the Coursodon Dimension and whose trainer, Sebastian Kess, had first inhabited her Kindle and then transferred into her body where they forged a unique and not very comfortable bond. When Sebastian left Hailey's body, some of his powers stayed with her, enabling her to shift into a Harris hawk for brief periods of time. Alex and Sebastian are Coursodon enforcers who track down inter-dimensional bad guys. The three of them are trying to locate a demented killer who killed and dismembered three hikers on the Appalachian Mountain Trail. While they were able to locate all of the body parts, the killer disappeared without a trace.

Special Attraction is entertaining and original, and while it's book 3 in The Coursodon Dimension Series, author M.L. Ryan smoothly and subtly clues new readers in well enough for the book to stand on its own. She also doesn't give away very much of the previous books either. That's a good thing as I've enjoyed this book too much to be able to resist going back and reading the first two books in the series. Hailey is tough, funny and undaunted, except when her dreaded mother comes around. Her interactions with Alex and Sebastian are a lot of fun to watch, and her issue with her shape-shifting appetites for small, furry creatures is just one of the things that make this book special. If Books One and Two are anywhere as entertaining and enjoyable as Special Attraction, I'll be a happy reader indeed. Special Attraction (Book Three of The Coursodon Dimension Series) is an absorbing and exciting contemporary fantasy, and it is highly recommended.