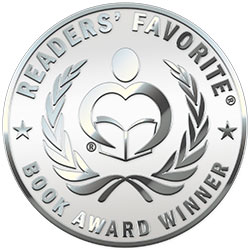 Reviewed by Romuald Dzemo for Readers' Favorite
I do read some books and really find them hard to review, especially if the writing is so great and captivating and the story so absorbing. Tamara Grantham's Spellweaver: Olive Kennedy is one such book. Book Two in the Fairy World MD series, this book has a lot to offer fans of urban fantasy. Readers are introduced to Olive Kennedy, a half elfin girl who travels to a magical world to save its magic from a vengeful and powerful spell weaver. But saving a magical world isn't a walk in the park and Olive will face many challenges on her way. The good news is that she easily wins the trust of allies like the dragons, who will play an invaluable role in this adventure. There is the Viking warrior and son of the Viking king, Wult, who stands by her all along, but things could change should she learn what Kull's past is. The reader is interested to know if the two will end up falling in love with each other. Faythander, the land with magic, also has dark secrets that raise the stakes in the conflict.

Spellweaver: Olive Kennedy has a lot of beautiful and powerful literary elements that make it stand apart as a very engaging and highly entertaining story. The plot is well imagined and executed with exceptional mastery. The characters are very convincing and real, even though many of them are drawn from a world with its own rules. Olive is a well-developed character that readers will love to follow as she matures in the story. It's beautiful to see her take control of the destiny of Faythander. The setting is fascinating and the drama so intense that it will have readers utterly absorbed. Tamara Grantham is a skilled storyteller and I can't wait to read other books in this series.