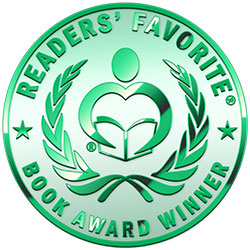 Reviewed by Barbara Harper for Readers' Favorite
Status – 6 by W. Craig Reed follows Jon Shay, a widower engaged in a cat and mouse game of Russian roulette, still filled with raw grief, and riddled with self -reproach one year after the drowning of his late wife Annelia. Unwilling to accept comfort, his mind filled with irrational thoughts, and suffocating in self-flagellation, Jon is at a crossroads and the only thing keeping him afloat is his work at the Naval Criminal Investigative Service. Jon's mission takes him to Alaska where temperatures are minus twenty-three degrees during the day and drop to minus thirty degrees at night, and men are required to be tough to thrive in the harsh environment. Agent Shay's assignment is to conduct a meticulous criminal investigation within a limited time frame and uncover whether or not the sudden and untimely death of the Petty Officer aboard the USS Connecticut submarine was due to nefarious reasons. As the plot thickens and Agent Shay is caught in the middle of the spider's web, will he be able to keep his wits about him and rely on his past Seal training to steer clear of the firing line?

Status – 6 by W. Craig Reed is a crisp and articulate work of fiction about Jon Shay--a guilt-ridden, remorseful, grieving widower with a death wish--and Agent Shay, the highly skilled Naval Criminal Investigative Service operative and the embodiment of masculinity. The author makes use of clever metaphors like, 'Three geriatric bulbs lit the way' and euphemisms such as, 'he had cast off from the shores of life'. Agent Shay will need to unpick a jigsaw puzzle and put the pieces back together while battling an Arctic ice storm as well as the raging storm within himself and the one caused by those around him. The nail-biting action was fast-paced and kept me riveted as the author painted a black picture of Jon Shay the man, combined with the hazardous world inhabited by Agent Shay, the NCIS operative. This novel is a suspense-filled, roller coaster ride. The fast-paced action with its numerous twists and turns had me riveted to my seat to the last page!