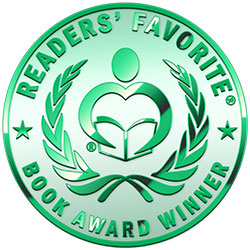 Reviewed by Charity Tober for Readers' Favorite
Still Standing After All The Tears by Valerie Silveira is a tough but motivational read. The author uses this book to not only share her personal heartbreaking story, but also to empower others to fight and prevail over the "beasts" in their own lives. Silveira defines a "beast" as "that situation, person, attitude or circumstance that has left you lost, defeated, frustrated, angry, hopeless and helpless, or living in paralyzing fear." The author recounts the painful story of how her own daughter battled a "beast" of drug addiction and bad choices, which ultimately led to her being shot by an ex-boyfriend (who was also a gang member). The author points out that one poor choice can lead to another, and things can escalate fairly quickly. From her own experience with a life-changing ordeal, the author presents readers with nine steps to battling a personal "beast," whether it be drugs, alcohol, abuse or any other number of debilitating life issues. Silveira advises readers to stand up and fight, put on spiritual armor, change their attitudes, adjust their focus, and make meaning of the madness!

This book was a very motivational and introspective read for me. Valerie Silveira writes with such emotion, conviction, and a can-do attitude. She shows that no matter what you are going through, you can't just lie down and take it. You must empower yourself to fight back and win against any "beasts" that come into your life. I was really inspired by how the author took such a heartbreaking situation (such as a child spiraling out of control) and used that to build a positive message of strength and support. Highly recommended for anyone going through a life trial.