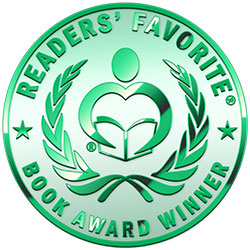 Reviewed by Philip Van Heusen for Readers' Favorite
Neel Burton kept my interest in Stoic Stories, even though I spent years studying for my master's certificate in Ancient And Classical History. Neel taught me more in his book than I learned in my years of study. Not only does Neel explain the philosophy of the ancients, but he also introduces his readers to their life. He made the great philosophers feel human and not some bigger-than-life, unapproachable legend. I enjoyed looking into their personal lives and not just reading about their philosophy. Neel addresses the different philosophical schools, such as the Platonic, Stoic, and Epicurean schools. He also discusses the interaction between the school and the philosophers. Most people study the words of the philosophers, but one of the principles of the Stoics is "action over words." This book helps the reader learn some of the terms and shows the Stoics' actions during their lifetime.

Neel Burton shares information about many ancient philosophers such as Zeno, Epicurus, Socrates, Plato, Epictetus, Seneca, Diogenes, Cato, and Cicero. For one not to suffer from hope, fear, envy, etc., they must differentiate between things in our control and those not in our power. Stoic Stories shares the lives of these stoics in their own settings, which combine history and philosophy. How much influence did these ancient philosophers exert on modern society? One of the most significant influences has been Christianity during the past two thousand years. While many feel Stoicism lost out to Christianity, Neel shows that Stoicism influenced Christianity in many ways. For example, St. Paul met Stoics and Epicureans in Athens. Early church fathers (Clement of Alexandria, Tertullian, and Origen) and even Ambrose and Augustine were greatly influenced by Stoicism. Neel writes in simple terms. This book is a lively introduction to philosophies and philosophers.