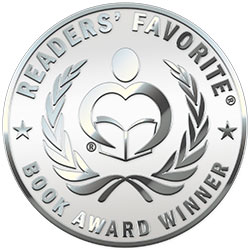 Reviewed by Ruffina Oserio for Readers' Favorite
Stranded on Thin Ice by Sharon CassanoLochman is a quick read for young adults and a story that will bring warmth to adult hearts as well, a story that combines coming of age and adventure to provide great entertainment to readers. Tanner Phillips is only twelve and, until now, he has enjoyed fishing the Oneida Lake Ice Fishing Derby every year with his father. He still remembers what happened last year when he lost the competition and his grandfather's gear, and he is determined to make his father understand that he isn't a small boy any longer, but one who can take the lead. The opportunity comes when, abandoned by his father to search for one of the competitors who goes missing, Tanner and his friend, Richie, get blown across the frozen lake by a snowstorm. Now Tanner has no time to think about proving himself to his father, but only surviving on thin ice.

A brilliantly plotted and intelligently written story that will thrill fans of the genre. Sharon CassanoLochman's characters are strong and solidly developed. Readers will enjoy following Tanner, whose desire to prove himself fueled his determination to succeed during the competition. When faced with adversity and inclement weather, he learns to be resourceful and to work together with his friend to survive. The reader quickly learns to love the characters, anxious about their fate and rooting for them through every page. The writing is gripping and the scenes are well-written, deft and focused. There is a striking and well-accomplished balance in the writing, which combines interesting dialogues with great descriptions to create a smooth and enjoyable read. Stranded on Thin Ice will keep you turning pages the whole night.