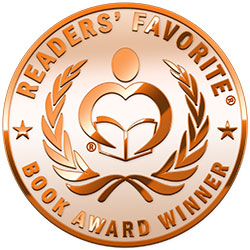 Reviewed by Francis Mont for Readers' Favorite
Stress Test: How Donald Trump Threatens American Democracy by William Cooper is a collection of previously published columns by the author. The theme is American Democracy, its current state of health, and the stresses it has undergone during and after the Trump presidency. The collection systematically analyzes the key preconditions of a healthy democratic system and points out the danger signs that we have all witnessed during the unprecedented period it's dealing with. It starts with the 2019 impeachment proceeding; then continues with an analysis of the judiciary; then the role and condition of the press; it follows with a description of voter apathy, cognitive dissonance, and powerful bias permeating the citizenry. The criminal justice system's dismal record is followed by a detailed analysis of the January 6 insurrection at the Capitol and Trump's role in it. The 2020 election is covered in one column and then he dives into the thorny issue of what can we do in the "The Way Forward" column in which he points out the danger signs American democracy is facing now with Trump still looming large, casting a dark shadow on America's future

I have very seldom read a collection as factually balanced as this one. In our age of extreme opinions, painting everything as wholly good or evil, it is so refreshing to read a rational analysis, in the best sense of the word. The author cautions us that rationality most and foremost has to consider the facts that are well documented and well understood. Once in possession of the facts, rational human beings have to use intelligent judgment to evaluate them and draw cautious conclusions, ready to modify them as and when new facts emerge or old ones are discarded. Scientists use the same method (The Scientific Method) to achieve great results in areas of science, medicine, and technology. Human beings, dealing with their own issues about their democratic institutions should do the same. The writing is clear, concise, thorough, and often passionate. William Cooper's Stress Test should be required reading for all segments of the citizenry from politicians to educators to the press. Highly recommended.