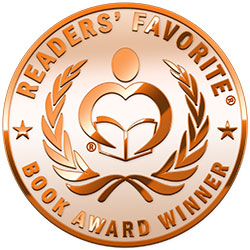 Reviewed by Pikasho Deka for Readers' Favorite
Strike Hard and Expect No Mercy follows author and former Tank Platoon Leader Galen D. Peterson's experiences while serving on behalf of the US Army in Iraq. A West Pointer who suffered a brain injury during his stay in Iraq, Lieutenant Peterson unwittingly received the Purple Heart for it. While patrolling the swaths of the Iraqi countryside in the mid to late 2000s, Peterson lost multiple fellow soldiers, some of them his close friends. However, things took a turn for the worse after President Bush ordered the "surge" in the fall of 2006. As more troops were landed in Baghdad, the insurgents moved towards Diyala. With the rise of the Jaish Al Mahdi, Peterson and his crew of MI2 Abrams found themselves fighting a brutal battle on the streets of Baghdad.

Meticulously chronicled with a keen eye for detail, Strike Hard and Expect No Mercy gives you a front-row seat to the battleground during the height of the invasion of Iraq. Author Galen D. Peterson's memoir perfectly demonstrates the courage and heroism displayed by members of the US Armed forces in wartime. Peterson captures the anxiety, dread, and tension on the eve of battle in a seamless fashion and minces no words, vividly describing the harrowing circumstances in which the soldiers often found themselves. The bouts of humor sprinkled throughout the pages bring a sense of levity to the proceedings that seem almost necessary to get through the conditions prevailing in wartime. This is a book that feels like a must-read for anyone interested in the realities of war.