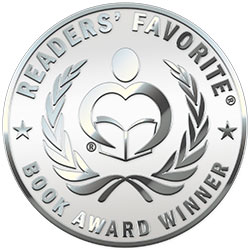 Reviewed by Vincent Dublado for Readers' Favorite
Sugar Birds, a novel by Cheryl Grey Bostrom, accomplishes so much that you can't help but fall in love with it. Aggie Hayes enjoys the outdoors and loves climbing trees and sketching the bird nests that she finds. Her father introduced her to sketching and the wonders of nature to keep her mind off her mother's worsening depression. Her mother had admonished her to stay on the ground as climbing was too dangerous. Cautious not to upset her mother's volatile condition, she sulks and lights a small campfire that spreads rapidly, setting the woods and their cabin ablaze. Aggie flees the woods with the guilt that her parents have perished in the fire. Meanwhile, sixteen-year-old Celia Burke is also running away from her own problems. She hears about the fire incident that draws her to help search for Aggie, and this is where their lives begin to cross.

Sugar Birds is familial tension at its finest. This is just the right story about young people navigating through growing pains. There is hardly any false step that Cheryl Grey Bostrom has taken in writing a story about coming of age. Both Aggie and Celia are sympathetic characters that complement each other by their distinctive characteristics. Aggie has that spunk and curiosity common among girls her age, while Celia is in her rebellious phase and is trying to make sense of what is happening in her world. As if the travails of growing up are not enough, Bostrom has provided the storyline with antagonists that you will love to hate. Sugar Birds pushed the right emotional buttons for me, and if you love gritty coming of age stories, this is the one to read.