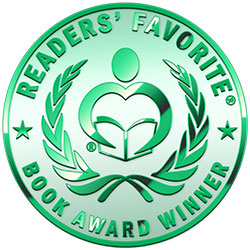 Reviewed by Astrid Iustulin for Readers' Favorite
Dreams are something that every culture pays attention to, but have you ever been curious about the meaning of your dreams? Or have you ever experienced moments of synchronicity and serendipity? What if these are ways to receive guidance? Thanks to Symbol & Synchronicity: Learning the Soul's Language in Dreams and Waking Life by Julie Loar, it will be much easier to understand all this. Here, curious readers will learn how dreams have been approached in the past and the current era and explore ancient oracles and dream temples. They will also discover information on symbols, synchronicity, and serendipity. Above all, they will have access to in-depth interpretations of their dreams thanks to the Seven Steps in Dreamwork process, which will make it possible to have insight into themselves and their lives.

Symbol & Synchronicity is a mind-blowing book for anyone who wants to learn how to interpret their dreams and wants to start receiving guidance when awake. I must confess that, at first, I was skeptical, but only because I expected a different, more superficial explanation. Julie Loar was very good at making me change my mind because she dealt with the subject thoroughly. This is why I liked the introduction in which she tells us about the past and science; it is what helps us skeptics to understand and become passionate about the topic. Also, I put the Seven Steps in Dreamwork process into practice as I read, and it revealed things about the dream I analyzed and about myself that I would have overlooked without it. I hope the same experience will happen to all who read Symbol & Synchronicity with curiosity and an open mind. This book deserves it.