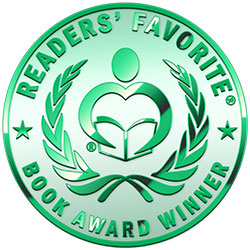 Reviewed by K.C. Finn for Readers' Favorite
Tales of Novia, Book 1 is an anthology of fiction in the fantasy subgenre and serves as the opening installment of the Tales of Novia series. It is suitable for the general reading audience and was penned by author Jessica Cage. The book is a collection of interconnected stories which go together to tell the story of Remy's ill-fated attempt to fight back against the vampires in her homeland and the vampires' decision to keep her for her fairy blood. The fallout from the brief conflict and its resolution has the potential to forever alter the fabric of Novia and change the lives of its residents.

Immediately upon finishing my read-through of this anthology, I was impressed by how the tapestry-like storytelling had come together to paint a picture of an entire realm and its residents. Author Jessica Cage has created a living and breathing world that grows and evolves with each story in the collection, skilfully ensuring that whilst each story stands tall on its own, the mosaic that they form is a beautiful depiction of a complex and nuanced world that truly reacts to the actions characters take within it. The lore and world-building were particularly sublime, and Novia felt like a fresh concept in the fantasy genre thanks to the author's brilliant attention to detail and sublime prose. Overall, Tales of Novia promises to be an exciting series that I can't wait to get stuck into, with engaging characters and an outstanding narrative technique that sets it apart from other works within the genre.