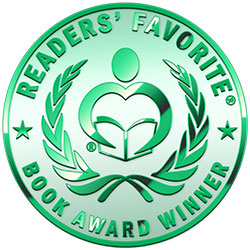 Reviewed by Anne Boling for Readers' Favorite
True love will help you heal...

Archer Loh has a secret. She was once trained as a government assassin. She was the best in her class. Instead of following through with this life she decided to live the life of a wife, mother, and lawyer. Everything was picture perfect until her daughter was found murdered. Archer's life fell apart. The murderer was set free on a technicality. Unable to receive justice, Archer falls back on her training and joins a secretive vigilante group. Their job is to provide justice through means not handed out by the justice system. The Group helps Archer through her toughest days, but she is only existing. A chance meeting with Connor McCall at a remote cabin in the Berkshires forces Archer to face the reality of where she's at in this world. Her world will never be the same.

I liked this story. Christine Whitehead's portrayal of the struggle that Archer has after the death of her daughter is gut-wrenching. The love story between Archer and Connor was really subtle. That was the only way to weave the two together. The beauty of their meeting was like a blanket slowly covering the horror of Annie's brutal murder. Even Archer's "justice" assignments weren't "in your face". There was a quietness to all of it. This was a wonderful story showing all the levels and facets of human pain and healing.