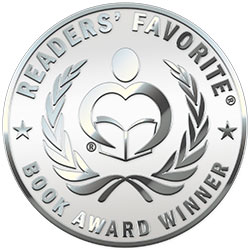 Reviewed by Emily-Jane Hills Orford for Readers' Favorite
Life was tough for the early settlers who followed wagon tracks across the country to start a new life in Oregon. Diseases like cholera plagued their every move. Other dangers waited for them at every turn. Add to that the struggles some women faced with abusive husbands. Like the one Brianna was running away from. Barret, her husband, was a beast of a man who abused his wife in every way possible. Brianna hoped that in venturing west with a wagon train she could escape his abuse. But there were others – men who would try to abuse her along the way and men who abused the women she befriended.

Charlene Raddon's historical novel, Tender Touch, follows one woman's struggle to escape marital abuse and create a new life for herself on the rugged Oregon Trail. In an era when people looked the other way if witnessing abuse, Brianna is a character who finds a strength she never knew she had, not only to escape a madman husband, but to survive on a wagon trek across the country. What she finds is a life full of people who can and do genuinely love her, people she cares about equally in return. Her journey was more than a physical one; it was a journey of self discovery as she searches deep within to find the strength to face all of her fears, not just the fear of the man (or men) who abused her. With believable characters, this story's plot moves with amazing attentiveness to detail that allows the reader to ride along on the wagon train and feel like they are part of the story. A great read.