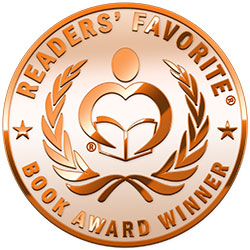 Reviewed by Divine Zape for Readers' Favorite
Thandi's Love by Angel Strong is set in the deep South in the 1800s, in the Lexington plantation. When the narrative opens, Tom Lexington, a slave owner who still preserves his humanity and treats his slaves with some decency, is thankful to God for a good harvest. But his marriage is in tatters. He is married to Anna, the vile daughter of his business partner, Daniel Stafford. As the harvest is bountiful, Tom has Thandi and her brother Isaac on loan from his aunt to help in the harvest. The two mulatto siblings have grown up with Tom. Their arrival at the plantation is about to change things. It starts with the preferential and brotherly treatment Tom gives them, and then the connection that quickly develops between Tom and Thandi. It is not long before things get out of hand, with Anna becoming mean. Will Tom remain steadfast with a newly discovered love or be won over by the conventions of the time?

The love between Tom and Thandi faces new challenges, but the worst is still to come with very dark secrets about to surface. Thandi's Love is well written in language that is beautiful and a style that is evocative of a historic era characterized by man's inhumanity to man. In this environment, forbidden love burgeons and blossoms and readers want to see what happens with the lovers. Angel Strong's characters are well-developed and the themes of love, friendship, and slavery are so masterly handled that readers feel the realism and humanity infused in the story. I fell in love with Tom Lexington, a slave master who is different from the others, but a man whose humanity is put to a difficult test.