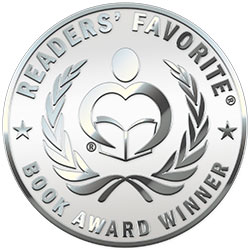 Reviewed by Lex Allen for Readers' Favorite
The Advocate's Geocache by Teresa Burrell is the seventh novel in The Advocate Series. Sabre Brown, an attorney advocate for children in California, has a busy life that gets even busier when her newest hobby, geocaching, turns up an official death certificate dated ten days in the future. Sabre can't resist the lure of this mystery and she enlists the aid of her current boyfriend, JP Torn, a private detective, and her best friend, fellow attorney Bob Clark, to track and solve the puzzle. Unable to stop the murder, the chase becomes a hunt for the killer and there are several suspects, not the least of whom could be one of her current court cases.

Jumping into the middle of a long running series is often difficult as there is no connection to the development of the characters and the author may assume the books will be read in order. The Advocate's Geocache is a rare exception in that Burrell, a skilled and experienced author, deftly introduces each character with short, concise narrative that instantly captures the reader's empathy, sympathy or dislike. Of particular delight for me was the efficiency with which the author weaves the ups and downs of everyday personal relationships into the main murder mystery plot, with effortless skill and realism. Last, but not least, the near inevitable series cliffhanger, often so steep you're left wondering where the hell it came from, is totally absent in The Advocate's Geocache. This tale ends conclusively and satisfactorily. As a new fan of Teresa Burrell, I suspect the same can be said for all of her books. I intend to find out.