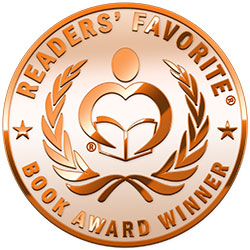 Reviewed by Mamta Madhavan for Readers' Favorite
The Amazing Book of No by M.K. Mathias is an interesting book that speaks about the concept of the 'no' word. The book tells the story of two mothers who are different in their approach to handling kids. One mother says 'no' and other does not. Billy does not like it when his mother says 'no' but when he visits the dentist his teeth are perfect, whereas Jane, whose mother never says 'no' to anything, has cavities. As the story progresses, we see the difference in upbringing between Billy and Jane. Billy realizes that parents have to say 'no' at times and that doesn't mean they do not love them.

The author makes the concept of the 'no' word exciting for young readers. The illustrations are bright and colorful and they lend pace and movement to the story and identity to the characters. It's a good bedtime storybook and can also be used for read aloud sessions in classrooms and school libraries. The story puts forth the concept very gently and subtly, making the 'no' word seem less harsh. It's a story that many children can relate to.

Storybooks with a concept, moral, and message are good for children to help them understand the thoughts with more clarity. In this story, the author conveys the advantages and disadvantages of 'no' through simple examples which are relatable and explain how it is appropriate to say 'no' at times. The story is a must-read for all kids and it is also helpful to parents when it comes to teaching their kids.