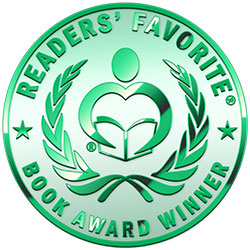 Reviewed by Jack Magnus for Readers' Favorite
The Amazon Detective Agency: A Murder Novel is a sleuth murder mystery novel written by Patrick Oster. Mel McGinty had been working the overnight shift as part of the Supreme Court's police force for eighteen months when she discovered Oliver Wendell Oglethorpe's body in the building's private gym and basketball court. Mel's real love was her private detective agency, which she hoped one day to make a self-supporting enterprise, but until then the Supreme Court gig had worked quite well. The veteran military police officer and former beat cop with the Arlington P.D. instinctively knew the FBI was wrong in considering Oglethorpe's death to be from natural causes. There were too many different variables. For one thing, the pending decision on the presidential election would have massive repercussions, and Oglethorpe was sure to vote in a way that conservative President Fett would not be pleased with. There were any number of persons and groups interested in seeing the conservative president remain in power, with the opportunity to appoint more right-wing Supreme Court justices. McGinty was determined to look further into what she saw was the mystery of Oglethorpe's death, and she would do it, with or without the approval of her superior.

Patrick Oster's years spent as a U.S. Supreme Court reporter and the editor-in-chief of the National Law Journal give The Amazon Detective Agency a sense of authenticity and immediacy that will attract the attention of anyone who's wondered at the impact of elections on judicial appointments, and decried the disgraceful decision the Supreme Court reached in Bush v. Gore. Throughout the book, there's the tension and detail one would expect to find in a political thriller, which makes this murder mystery even more enjoyable. Oster's McGinty is a welcome look back at the hard-boiled detective; one who has no issues with working outside the system when necessary to get to the answers. The author gives McGinty and the reader plenty of red herrings to consider in solving the mystery, and getting to that solution is great fun indeed. This well-written and thoroughly engaging murder mystery is most highly recommended.