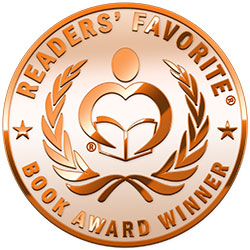 Reviewed by Mamta Madhavan for Readers' Favorite
The Art of Surrender: A Practical Guide to Enlightened Happiness and Well-Being by Eiman Al Zaabi is an inspirational and uplifting book where the author describes universal wisdom by giving methods for dealing with today's accelerated and distracted world. The author's suggestions and tips come after having conversed with the soul and the collective self, and her concepts and practices will resonate deeply with readers. Every part of us and every part of our lives is looked at through this book as being useful, valuable, and precious, and the author also speaks about the power of surrender and how it helps us gradually to discover our life's purpose.

I found the book useful and helpful for readers to improve their lives and tread on a path which gives them peace and happiness. The concepts are simple and can be incorporated into daily living with ease. The book also encourages readers to examine their beliefs about God and the universe, explore both old and new beliefs, and trim those that don't resonate. The author's transformation is motivational and inspirational for readers to practice what is written in this book.

The book helps readers connect with reality, the world, and their inner selves. It helps readers to wake up from the meaningless existence they are leading and empower themselves by choosing their path. It also guides the soul to take its natural course and awaken, thereby letting all those who have decided to change to live a fulfilling and enriching life.