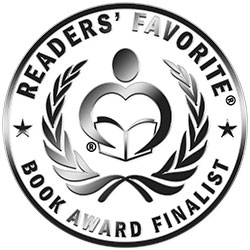 Reviewed by Hilary Hawkes for Readers' Favorite
Melissa King's The Bee and Me is a delightful and colorful picture book story with a special message. Written in a rhyming style, it is the story of Mama Bee living in her house full of old fashioned things, like underfloor heating, cord telephones, and box size TVs. A little girl, to whom Mama Bee is much like a grandmother, visits and wonders at all these old things – surely old things have no use and should be thrown out. So should Mama Bee be discarded too? The little girl ultimately realizes that the value of things is not based on how new they are, and that it is not necessary to constantly replace things simply because something more modern has come along.

The story is told from first person point of view with the little girl recounting her dream-like visit to Bee's house. I love children's books written in rhyme and this one has a varied rhyming style. The language level is suitable for young readers able to tackle short books independently, to read for themselves too. There are some amusing moments when she discovers a telephone attached to a long wire and a huge box for a television:

"Is this really a TV?" I said to the Bee. I laughed and said, "Oh, that's so funny to me! They have them now that are flat and go on the wall! That is the oldest TV I ever saw!"

Bee's response to the little girl's amazement at discovering all these 'old' things is a wise: "Do you think because it's old I should throw it away out into the cold?"

So a lovely mixture of fun and humor with a question to ponder. I loved the colorful and detailed illustrations by Ana Lyn Abello especially the family 'photos' on the walls of Bee's house – a charming touch. The message about waste and consumption weaves its way through the story as the little girl learns a valuable lesson about focusing on the more important things in life. Bee is loving and welcoming and her home is warm and comfortable – and a home filled with love and security is more important than a house full of the most up to date items. A special story to share with a child or group of children, and one that will prompt discussion about values and our throw-away society. Melissa King's The Bee and Me is a worthy addition to any child's home or class library.