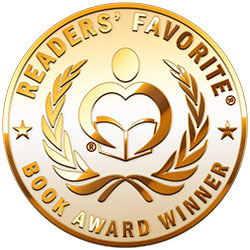 Reviewed by Christian Sia for Readers' Favorite
The Best People: A Tale of Trials and Errors by Marc Grossberg is a spellbinding thriller with exceptional characters. The first thing that gripped me and kept me turning the pages is the way the author uses the subplot to create suspense. The narrative builds on two distinct and compelling characters. Paddy Moran is a thirty-six-year-old former cop from Brooklyn, a street-smart and a newly licensed divorce lawyer hankering to create a great reputation in the courtroom. As the narrative begins, he is fired up after witnessing a great win in the courtroom. But after few successes, he faces a moment of choice and must determine if fame is everything about the legal game or if there could be more. Pilar Galt is a smart and beautiful single mother who has had her share of success and pain. Now her path intersects with Paddy. The outcome builds the climax that will have readers savoring every page.

Marc Grossberg has written a captivating story and it feels real as the reader navigates the emotions and the hearts of the characters. The characters are genuinely flawed and easy to identify with. Paddy's quest for success as an attorney reflects the struggle that many people experience in order to get into the limelight but what is even more interesting about the narrative is how the author unveils the pitfalls in the path of the protagonist. The Best People: A Tale of Trials and Errors is written in beautiful prose, well-plotted, and balanced; a compelling story that invites the reader to reflect on their choices.